Introducing Doctor S (Saucedo)
Dr. Saucedo is a Board Certified in General Surgery by School Of Medicine at Autonomous University of Baja California.
He completed his Postgrade Studies in Advanced Laparoscopic Surgery, Fellowship Adjustable Gastric Band, Training in Gastric Sleeve, Clinical Nutrition and Trauma Surgery at Los Angeles Hospital in Tijuana, Mexico.

He specializes in bariatric surgical procedures and boosts over a decade of experience while maintaining an immaculate reputation. We are happy to accept him as a valued member of our team as he has exceeded the strict requirements to join the Pompeii Surgical staff.
Award Winning Surgeon
Specalizes in the Gastric Sleeve Procedure
Only Performs Procedures On Saturdays
Offers Special Recovery Packages & Options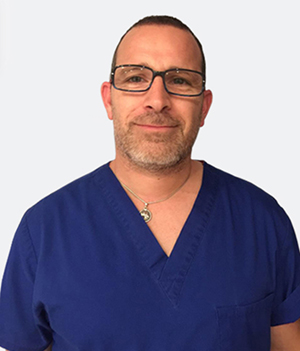 Why Choose Doctor Saucedo
Need surgery on a Saturday? No problem.
Book now with Doctor Saucedo with Pompeii Surgical and enjoy the comfort of knowing the Pompeii team is behind you 100%. Many of our patients cannot travel during the week and have requested surgery on Saturdays. Pompeii Surgical is proud of announcing that we have expanded our surgical dates to offer WLS procedures performed by a highly recommended surgeon Doctor Saucedo.
2-Night Complimentary Luxurious Private Beach House Lodging
For a limited time, we will be offering complimentary lodging with the Pompeii Experience for patients booked with Doctor Saucedo as a way of thanking our patient base for years of dedication to our group.
Enjoy The Pompeii Surgical Weekend Experience at The Most Luxurious Private Beach property in all of Baja California. Design specific with all your comfort and needs for your Postop care. Meet our Coordinators in person, join our Postop classes at the Protein Shake Bar, take a tour in Downtown Rosarito, enjoy a nice day at the beach and relax. We have dedicated Bariatric Trained Staff available 24/7 for your needs.
Dr. Saucedo is an amazing surgeon and I admire his technical skill. I was happy to both recommend and welcome him into Pompeii Surgical.
Education & Experience
Doctor Saucedo has performed side by side in bariatric surgical procedures with Doctor Quinones, an industry leading bariatric surgeon and brings nearly a decade of experience in performing weight loss surgical procedures to his patient base. Pompeii is proud to bring him on board with our surgical group and is the only bariatric surgeon to ever receive Doctor Q's recommendation.
Credentials
Postgraduate Studies

Clinical Nutrition at University of Iberoamericana, in Tijuana Mexico. 2005
Comprehensive Management of Childhood and Adult Obesity at University of Iberoamericana, in Tijuana Mexico. 2005
Medical Residency in General Surgery (first year) at the Mexican Institute of Social Security in Yucatan, Mexico.
Medical Residency in General Surgery (second thru fourth year) at ISSSTEP Specialty Hospital in Puebla, Mexico.
Trauma Surgery Training at Trauma Hospital Lomas Verdes IMSS in Mexico, City. 2007
Training in Pancreatic Surgery at Institute of Medical Sciences of Nutrition Salvador Zubiran in Mexico, City. 2008
Training in Liver and Biliary Pathways Surgery at Institute of Medical Sciences of Nutrition Salvador Zubiran in Mexico, City. 2008
Advanced Laparoscopic Surgery at Los Angeles Hospital in Tijuana, Mexico. 2010
Fellowship Adjustable Gastric Band at Los Angeles Hospital in Tijuana, Mexico. 2010
Training in Gastric Sleeve at Los Angeles Hospital in Tijuana, Mexico. 2010

Courses and Congress

III State Congress of Allergies and Immunology at College of Asthma, Allergy and Clinical Immunology of Baja California in Tijuana, Mexico. 2003
Technical Improvement to the Medical Provider in Perinatal Health at Institute of Public Health Services of the State of Baja California in Tijuana, Mexico. 2002
Update of Acute Respiratory Infections at Institute of Public Health Services of the State of Baja California in Tijuana, Mexico. 2002
No Scalpel Vasectomy at Institute of Public Health Services States of Baja California in Tijuana, Mexico. 2002
Earthquake and Flood at Institute of Public Health Services of the State of Baja California in Tijuana, Mexico. 2002
II State Symposium on Acute Respiratory Diseases, 21st Century at Institute of Public Health Services of the State of Baja California in Tijuana, Mexico. 2001
XX Course of Medical Update at University of Guadalajara in Guadalajara, Mexico. 2001
Build your life without Addictions at Institute of Health Services of the State of Baja California in Mexicali,Mexico. 2000
Selected Topics in Clinical Immunology at XIV International Congress of Medicine ITESM in Monterrey, Mexico. 1998
Medical Conferences of the HGO-UMF-7 IMSS at The Mexican Institute of Social Security in Tijuana, Mexico. 1998
VI Medical Conference of the General Hospital of Tijuana at General Hospital of Tijuana, Secretary of Health in Tijuana, Mexico. 1996
LI International Congress of Allergy and Clinical Immunology at Mexican Society of Allergy and Clinical Immunology in Tijuana, Mexico. 1996
---