We Make
Financing Your Surgery

So Easy.
How Pompeii Financing Works
We are the only surgical group in Mexico that works privately with its own lender to secure loans for our patients. We are able to approve our patients for surgery regardless of credit status.
Here are just a few reasons to consider Pompeii Financing for your lender.
Same Day Approval on Most Loan Requests
Financing Regardless of Credit Score and No Credit Check Options Available
Lower Interest Rates then Any Patient Finance Lender On The Market
Low Down Payment Option or No Downpayment With Credit Approval
We can work with bankruptcies and foreclosures.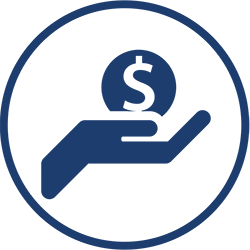 Pompeii Financing is designed to help individuals who cannot qualify for surgery using any other financial means. We spoke with dozens of banks, investment groups, and funds in attempt to find our patient's financing and they all said that this could not be done. After over a year of negotiating agreements with we were able to release our InHouse Financing Program for those were turned by other qualified lenders. Thru this program we were able to provide over $300,000 in financing to patients during its first year and provide $100ks in grants to struggling families that wanted to start living a healthy life.

Building a great surgical company for us to helping reach those in need and giving opportunity to those who seek it. Without a doubt we offer financing with the highest acceptance rate out of every program currently available and we hope it can meet your needs as well and reduce the financial burden of affording surgery.