Doctor Jesús Enrique Grimaldi Olivas
Our Bariatric Surgeon that specalizes in high BMI and revision patients.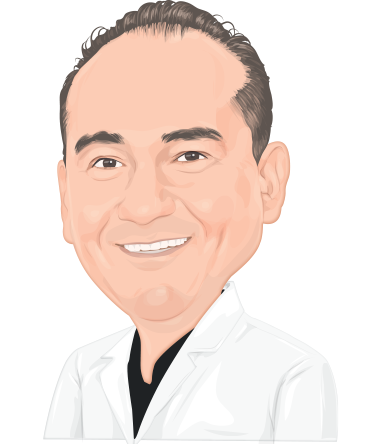 Introducing Doctor Grimaldi Olivas
Doctor Olivas ('Grimaldi') is a Board Certified in General Surgeon with a long standing history in bariatric surgery.
His dedication to patient care and extraordinary reviews has earned him a place with Pompeii Surgical.

Gallindo specality in high risk weight loss procedures surrounding patients with high BMI and navigating scar tissue caused by prior surgery. Pompeii Surgical signed Doctor Olivas because of his extensive experience in bypass and bypass revisions procedures.

Award Winning High Risk WL Surgeon
Specalizes in Gastric Bypass & Revisions
Performs +20 Probono Procedures Annually
Extensive experience in high risk patients.