We Make
Financing Your Surgery

So Easy.
How Pompeii Financing Works
We are the only surgical group in Mexico that works privately with its own investors to secure loans for our patients. We are able to approve our patients for surgery regardless of credit status.
Here are just a few reasons to consider Pompeii Financing for your lender.
Same Day Approval on Most Loan Requests
Financing Regardless of Credit Score and No Credit Check Options Available
Average of 8% lower interest vs other lenders
Our new average down payment for all patients is $2499.
We can work with bankruptcies and foreclosures.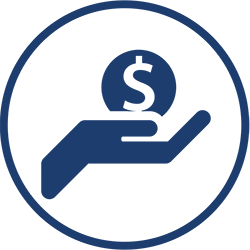 Two Financing Options To Choose From
Below you will find the two options currently available to our patients. The first option is our inhouse financing program and the second option is for our financial aid department. You do need to apply for financing and be denied before applying for financial aid.
How Pompeii Inhouse Financing Works

Financing your healthcare is a far easier approval process vs a personal loan. We now offer 100% approval for patients seeking partial financing options for their surgery. If you have applied in the past with companies like United Medical Credit or CareCredit and been denied then we highly suggest you apply for our inhouse financing program. Our credit and income requirments are far lower and we provide ALL patients with reasonable interest and financing fees regardless of payment history.
---
What Happens If Your Denied? Don't worry! You can apply for our financial aid program after and a dedicated specalist will work with you to achive surgery.